Painting: A Change for the Better!
A new paint job can be a dramatic and cost effective way to improve your surroundings. When you're getting ready to have your home or business painted, you can be assured of meeting all your expectations if you seek professional advice and a professional painting company.
Our Mission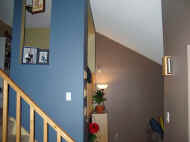 Our mission is to make your decorating vision a reality in a neat, efficient and timely manner.
We will take the time to properly consult with you. We will learn what you want to achieve and then explain your options. Once you have decided to go ahead with your project, we will do our best to stick to the schedule we agree upon. We will take care to protect your furniture and floors, and to maintain a tidy workspace with as little disruption to your life or business as possible. Our goal is your complete satisfaction; we want this to be the beginning of a lifelong colorful relationship.
Our attention to detail makes all the difference between getting a job done and getting it done right.
Whether its stain and finish work, interior or exterior painting, a big job or a small job, we will "do it right", right from the start. That is our promise to you!
About Us
Andrew first picked up a paintbrush when he was still in high school and working summers for his family's construction business in Mount Forest, Ontario. After learning the basics Andrew discovered that he had a natural aptitude for painting. He was soon painting all the newly constructed houses and apartments and was the chief painter with the company for many years.
Andrew then went to work for a successful painter and decorator in the Mount Forest area. There he spent the next five years studying the craft and gaining experience.
In his 17 years as a painter Andrew has worked in all aspects of painting and has learned from many other mentors along the way. He's done new construction (subdivisions and high-end custom homes), residential repaints, commercial work of all kinds and even a couple churches along the way. Andrew started Sharpe Painting because he loves what he does.
You are protected
We are professionals: we carry full Liability Insurance for your peace of mind while we are working in your home.
Sharpe Painting on Facebook
Referral Partners
Sharpe Painting is a member of the
BNI Brampton Business Builders

Referral Networking Chapter.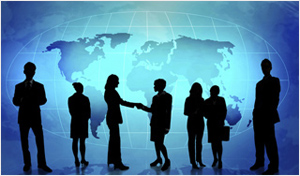 Andrew Sharpe has been helping his clients with their painting needs for over 17 years and his business style has spawned many repeat referrals from his satisfied clients.
In all that time, Andrew has also built up a large group of business referral partners and he does very highly recommend them to the public. Andrew also understands the value of networking to help increase business through word of mouth referrals and he is a proud member of the Brampton BNI Business Builders networking chapter.
The true value of any business can be measured by how often its clients will refer the business to new potential customers. Nothing is more credible than a word of mouth referral from a satisfied client. SharpePainting prides itself on the referral partners it has built over the years. We highly recommend all of the business people you will find listed in the Referral Partners link above.